Hydrohoist Boat Lifter - Reduced price for sale
Price:
£2200
Phone:
07808 177659
Alternate phone:
Currently set up for a J24, but can be adapted to suit most boats, j70, j80 ribs etc. Lifts up to 1500kg. Approx 6200mm long by 3200mm wide. Located in Poole Yacht Club.
Definitely still for sale on:
02 December 2022
(The owner confirmed the item was still for sale on this date)
Located:
Poole
View larger map
(not exact location)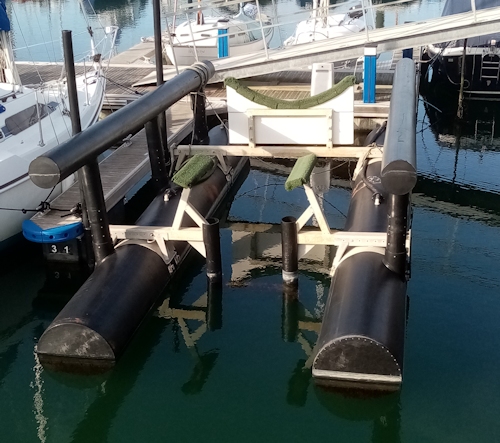 Changing your own adverts
If this is your advert, you may need to log in before you see links to change the details. If you have a password for the Y&Y forum, please log in (see box in top right).
Otherwise please see the email we sent you on 25 February 2022 entitled 'Y&Y classifieds...' for the links you need.
Resend email
Search classified adverts
Magazine appearance
This is an example of how adverts look in the magazine: